Motivating
individual pupils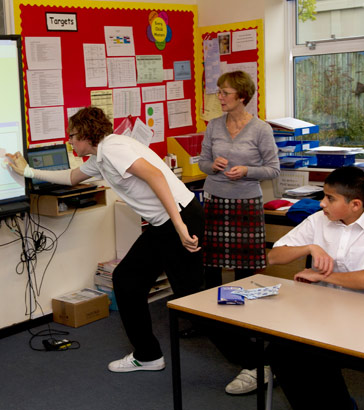 To ensure that all children make progress, teachers need to plan in a different way to meet the wide range of needs of the children in a class.

This section looks at how a class teacher plans to motivate the individual pupils within her class, taking account of their learning styles, ability and learning needs.
Case study: Tierney and Heidi (1)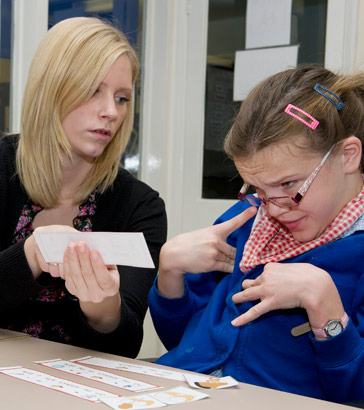 Tierney and Heidi are two pupils with complex but diverse needs. Read their pen portraits below.
Look at the powerpoint to understand a little bit more about Autism and visit the Scope website to familiarise yourself with some of the key difficulties faced by children and young people with
cerebral palsy.
Case study: Tierney and Heidi (2)
Watch the video featuring Tierney and Heidi participating in an English lesson.

How has the teacher planned to overcome Tierney and Heidi's fine motor difficulties within the lesson?

Think of a child in your class with SLD and complex physical needs or speech and language difficulties. Plan a lesson for the class and highlight the measures you will put in place to include that child fully in the lesson.