Sharing information
Collaboration generates opportunities for accessing a wider pool of knowledge and experience, as well as specialised resources. However, even with a positive commitment to the process of joint working from individuals, there can still be barriers to be tackled, or doors to be opened.
Working with others will have different connotations in different contexts. You will already have experience of many situations that call for joint working, but each new situation presents diverse challenges to effectively harnessing the opportunities presented. Working with others is concerned with adding value. The aim is for a synergy, where the outcome of the whole is greater than that that could be achieved by the parts alone.
Here is one example of those that may be invoved in working together. In this instance a review of a statement of SEN for a child in a mixed mainstream and special school placement.
A hierarchy of roles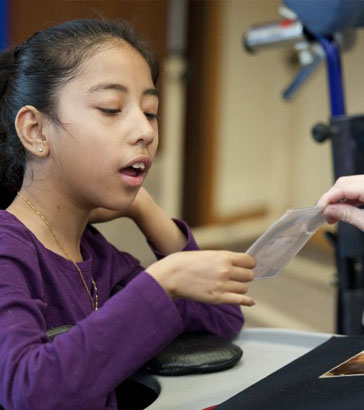 Within each profession is a hierarchy of roles, responsibility and leadership which evolves to share information and understanding of specialist aims, objectives and expertise.
These resources aim to awaken your ideas as to how management and leadership are involved in developing specialist understanding between colleagues.
This concept can be transferred to different levels of communication, not only between the levels of the professional hierarchies but also between the different specialist professions.
Your role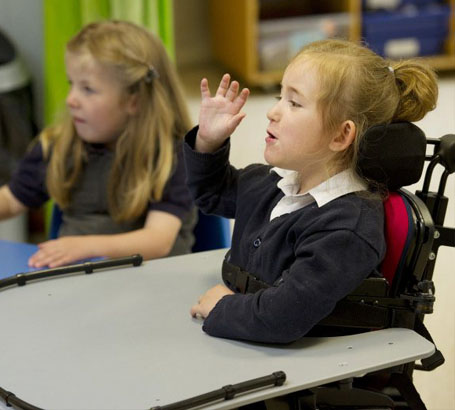 Consider your role. Trace your pathway of personal development to reach your present management or leadership position in your profession.
Make a flow diagram to include your career pathway indicating the influences on your decisions and directions. Take account of other people who influenced your pathway.
Modify language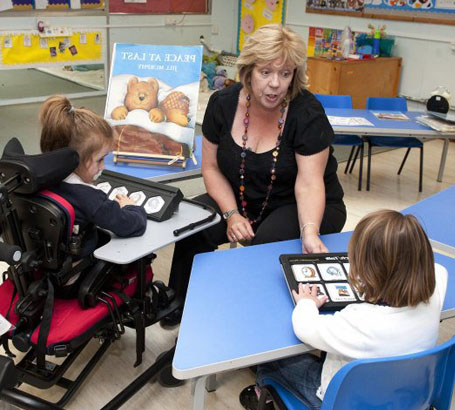 Historically, in special education and care for children with disabilities, professionals often contributed information independently. This was often seen as knowledge and advice cascading to parents and 'front line' professionals. Whilst these roles may have consulted over issues, there was predominantly little more than a two-way dialogue between each service and the service user.
The 21st century has brought changes to expectations of the way information is shared.
Hearing each other
The process of working with others must involve listening, and understanding.
Watch this video and consider, Jade's mum being assured that Jade had been instructed on crossing the road. Jade's condition (FAS) meant that although she appeared to understand and react with correct answers to questioning by her teachers, she was unable to put what she had learned into practice. She had no sense of danger.
Deciding who should share (1)
Information sharing is crucial to effective and efficient multi-agency practice and ensuring that children and young people with SEN receive the services that they need when they need them.
Multi-agency working relies on those involved understanding what information they need to share, why and how. Watch this video and then consider the impact when information is only available in written form, without the presence of the practitioner.
Deciding who should share (2)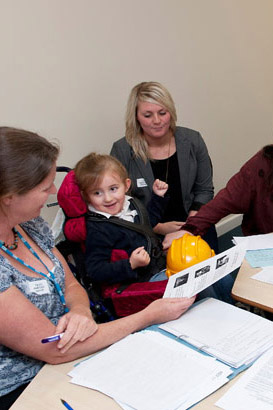 The expectation of sharing information does not, of course, remove any duties to seek consent from those the information relates to (unless there are grounds for over-riding withheld consent).
Where individuals feel any tension about whether or not it is appropriate to pass on information, then decisions require an informed judgement. This should be based on the likely outcome for the child's welfare if information is shared compared to the likely outcome if that information is not shared. There are, of course, sometimes legal factors that prevent information sharing or require that information is shared.
Deciding who should share (3)
In particular, guidance states that practitioners should:
Share the information which is necessary for the purpose for which it is being shared

Share the information with those who need to know

Check the information is accurate and up-to-date

Share it in a secure way

Establish with the recipient whether they intend to pass it on to other people, and ensure they understand the limits of any consent which has been given
Inform the person to whom the information relates, and, if different, any other person who provided the information

Record the reasons for deciding to share, or not to share information.