Continuing Professional Development (CPD)

Like any other area of practice, multi-disciplinary working is an area where practice evolves and models change. Keeping at the forefront of current practice is therefore an important element of personal CPD. However, there is also a recognised need to develop opportunities for training that will enhance the work of specific multi-disciplinary teams, through sharing expertise between disciplines.
There are three strands to CPD for working with others:
Process focused training

Joint training & CPD

Cross training
These are defined on the following pages.
Process focused training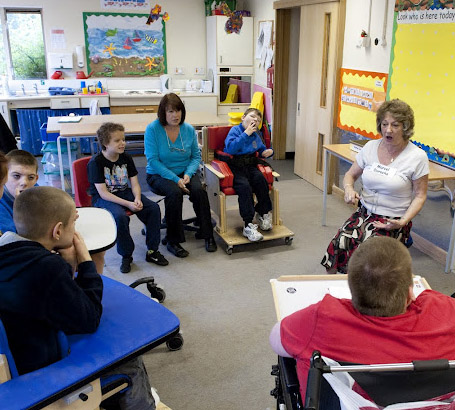 Process focused training is provided for a whole service, a multi-disciplinary team, or for identified individuals to address participation in multi-agency working. This may include exploration of communication, negotiation, and interpersonal skills, as well as looking at legal and procedural issues involved with sharing information and developing joint planning.
Joint training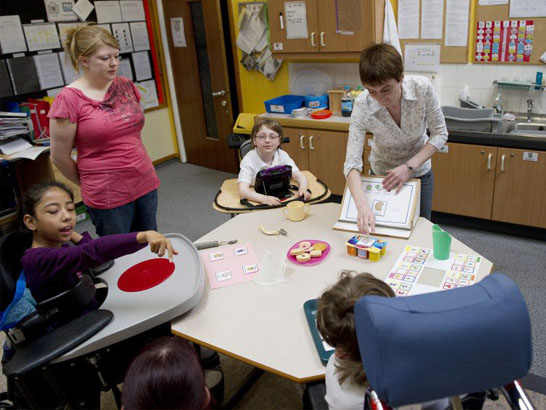 Joint training is where professionals from different disciplines attend the same event and work together to develop a common understanding. Attending multi-disciplinary conferences and workshops is now common place, and some events focus on nurturing relationships between professional groups.
Cross training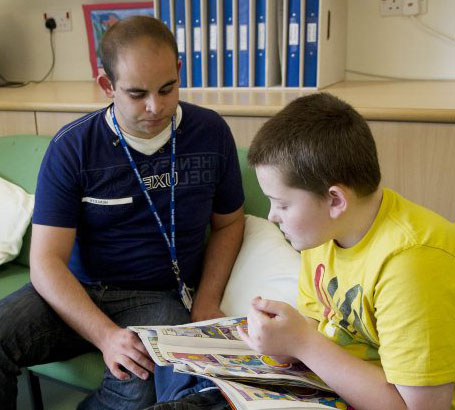 Cross training refers to the delivery by one of the involved services to some or all of the other team members or services involved. For example, an occupational therapist may provide a training session on understanding sensory integration programmes, or an educational psychologist may present an overview of an assessment scale.
Your professional development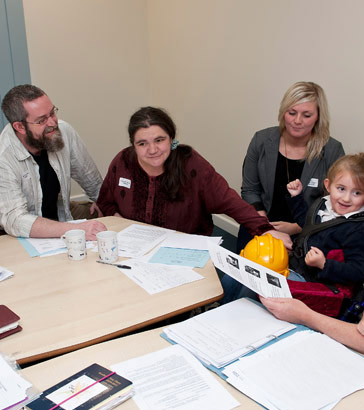 Working with other services may lead to developing broader skill set than that required for practice within your own setting. Atkinson, Jones and Lamont (2007) talk about developing entrepreneurial skills for building networks, negotiating resources and brokering inter-agency agreements.
Consider your own CPD needs in relation to working with others. What nature will they take (process focussed, joint or cross training, and combinations of these). Prioritise these and consider how you can present a justification for your CPD plan.
Leading by example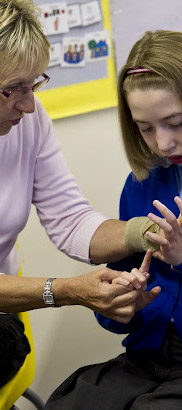 Read this discussion paper by Graham Quinn (Headteacher) and Rita Righini (Operational Director) of New Bridge School, Oldham where they examine the staffing implications relating to building a wider workforce and transdisciplinary practice.
This document presents a school model where the pragmatics of working together have been purposely woven into the ethos. There is flexibility side by side with expectations and responsibilities.
Compared with the earlier considerations of multi disciplinary practice how would you explain that this school encompasses transdisciplinary practice? How will you evaluate the impact of working with other services for your school development planning?
Partnership working inspected
Within Leadership and Management, Ofsted look for evidence of partnership working.
Consider your responses to the following:
What evidence do you have of partnership work with local mainstream schools and colleges, businesses, and support services that demonstrate your capacity to improve the curriculum and life experiences of your pupils?
What evidence do you have of transferring the skills you have in your school with neighbourhood schools or colleges to support them in meeting diverse needs?
How do you maintain and strengthen a pupil's involvement in their home community that, more often than not, is outside the school's location?
What do you actively do to promote the confidence of parents in your school to meet their child's complex needs - do you have an evidence base?
Find out more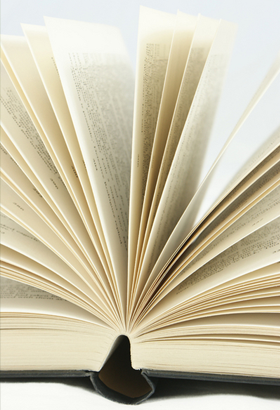 Atkinson, M., Jones, M. & Lamont, E. (2007), Multi-agency Working and its Implications for Practice. Reading: CfBT Educational Trust.
Joughin, C & Law, C. (2005), Evidence to Inform the National Service Framework for Children, Young People and Maternity Services. London, DfES & DH.
Murphy, M. (2004), Developing collaborative relationships in interagency child protection work. Lyme Regis, Russell House.
Roaf, C. (2002), Coordinating Services for Included Children: Joined up Action. Buckingham, OUP.
Wigfall, V & Moss, P. (2001), More than the sum of its parts? A study of a multi-agency child care network. London, National Children's Bureau.