Team Around the child (TAC)
Matthew is in the centre of a huge team of over 50 individual professionals.
Listen to Matthew's mother Caroline describing the medical, social and educational agencies concerned with her son's complex difficulties. Significantly, Caroline sees herself as his main advocate and key worker.
Caroline says that all the services can be disjointed and she finds it frustrating to get them to work across boundaries. Look at the next page which illustrates the information from the individual professionals proceeding from the outside of the web to the centre in a direct route.
Joined up pathways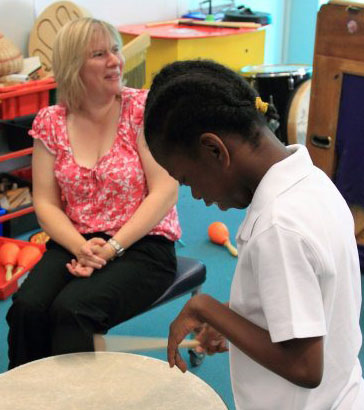 Key workers with child in centre of the web of support receive packages of help from isolated professionals.
Caroline is frustrated that the pathways are not joined up. This is typical of the services which developed from the Code of Practice which advocated teamwork.
Think about how this problem is being addressed with the DfE's consultation paper, Support and aspiration: A new approach to special educational needs and disability (2011).
A solution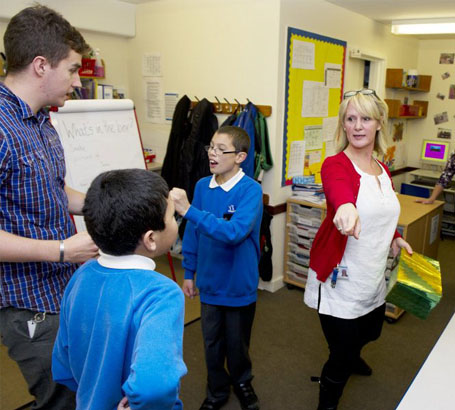 Limbrick (2011) discusses potential solutions to fragmented services in his ideas on the Team Around the Child and his response to the DfE's consultation paper.
Response to the Green Paper by Peter Limbrick
Limbrick makes a number of radical proposals including that a child should receive only one integrated support intervention which encompasses education, therapy and play. Do you agree?
Common Assessment Framework guide for managers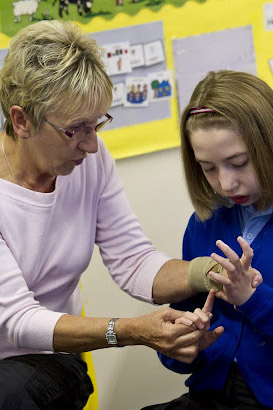 The CAF is an assessment and planning framework for use across all children's services aimed at the identification of children and young people's additional needs. It provides guidelines to promote co-ordinated service provision to meet these needs. The CAF takes the interim step of synthesising the professional viewpoints from the outside of the web of support to provide a coordinated service. Information within the CAF flows around the web, not simply directly to the central key workers.
It is a step towards a single assessment which is the present goal of the DfE as Support and Aspiration Green Paper (2011).
Common Assessment Framework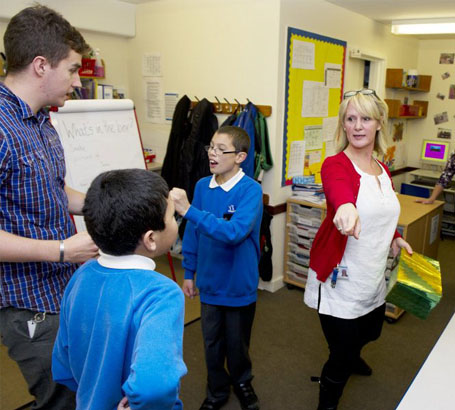 Look at the four-stage CAF process outlined on page 37 of the CAF Managers Guide.
Consider how these four stages are advocating synthesis of information from expert professionals for the benefit of individual children.
A Multidisciplinary Team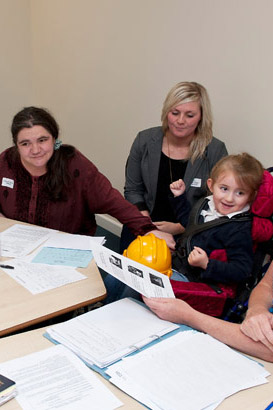 Multi-disciplinary teams will meet regularly, at a frequency determined by local need and complexity of service provision (eg half-termly, termly). The agenda will have a set format, often derived from pre-meeting consultation, and responsibility for chairing may be fixed or rotate around the services represented. Developing governance and a clear vision are essential to sustained effectiveness.
For an example of how this approach can be developed read this case study of multi-disciplinary teams in the London borough of Camden.