Teaching Assistants (1)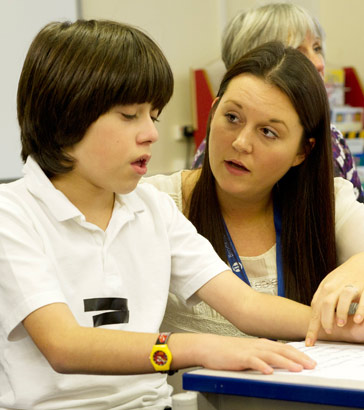 Teaching Assistants (TAs), also known as learning support assistants, special support assistants, learning facilitators or education assistants, usually work with a teacher in their classroom, making sure pupils get the most out of lessons (eg by helping them find their way around a computer).

For more information on the role of a TA visit the following websites:


Teaching assistants (2)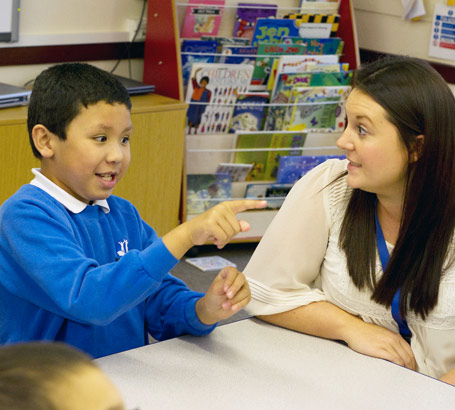 TAs are beginning to make a significant and growing contribution to leadership and learning in schools.

Although many boroughs and authorities require TAs to have or be working towards a minimum level of qualification, TAs are not required to have education-related qualifications.

Do you feel you or your TAs make a worthwhile contribution to the school day?
Working in a special school
In this audio clip a teaching assistant talks about the rewards of working in a special school.
Have a look at this document on the role of teaching assistants.
The role of the TA (1)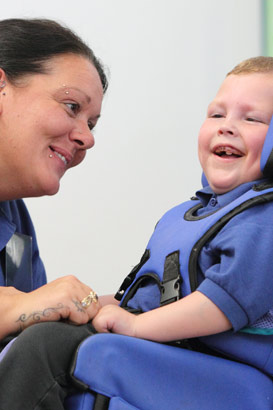 It is considered that the role of the TA is not clearly defined and there is little consensus about how their support is used. The fact that they have so many alternative titles suggests there is a wide range of tasks which varies both from class to class and across schools.


Read this article by Carol Frankl on effective management of additional adults in the classroom.
Critically reflect on your school's policy and how well defined a TA's role is in your school.
The role of the TA (2)
In the first two audio clips teaching assistants explain their role in meeting the care needs of pupils with PMLD. In the third audio clip a class teacher explains the principles behind her work with TAs.
Teaching assistant 1

1:51

Teaching assistant 2

1:14
Higher Level
Teaching Assistants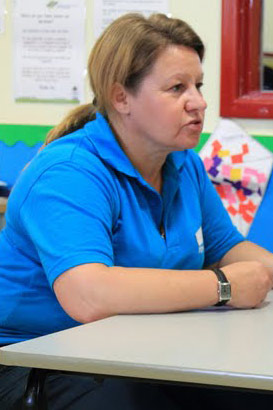 Teaching assistants in England can achieve Higher Level Teaching Assistant (HLTA) status, as long as they have reached the required standard in literacy and numeracy. It is usual for the employer to play a lead role in helping a teaching assistant achieve HLTA status.

Clearly the HLTA has an increased level of responsibility and as such can also expect to receive a slightly higher income than a regular teaching assistant. However pay rates are set by the employers and salaries can therefore vary quite a lot.

With HLTA status, a foundation degree or equivalent qualifications, teaching assistants can progress on to teacher training by taking a degree leading to Qualified Teacher Status (QTS).
From TA to teacher
In this audio clip a teacher enthuses about special schools and explains why she moved from being a TA to a teacher.
Moving from TA to teacher

1:13
Other supporting roles

Learning mentors work with school and college students and pupils to help them address barriers (and potential barriers) to learning through supportive one-to-one relationships and sometimes small group work.

Cover supervisors are suitably-trained school staff who supervise pupils carrying out pre-prepared exercises when teaching staff are on short-term absence.

Midday supervisors, sometimes called lunchtime supervisors or lunchtime assistants, look after the welfare of school pupils during lunchtimes.


For more information on these roles visit the following sites.