The support team
Many children and young people with learning difficulties and disabilities require involvement from a range of professionals and disciplines. The professionals come from across education, social care and health services and include teaching assistants, class teachers, deputy head teachers and head teachers, education psychologists, social workers, GPs, health visitors, school nurses, child health doctors, community psychiatric nurses and community learning disability nurses.
All bring their specialist knowledge and skills necessary to support education and development. The knowledge and skills brought by the professionals support and facilitate the assessment and review process, the delivery and implementation of interventions and treatments, and family support and advice.
In their 2010 review, Ofsted found 'better accountability from different aspects of provision when providers had a mixed team of professionals from different disciplines'.
A review meeting
Watch the video of the review meeting relating to Sophia and make a list of the range of the professional backgrounds of the participants.
Identify the range of professionals involved with two children with complex learning difficulties and disabilities that you are familiar with and involved with. What is their professional background and what are their roles and contributions?
Professional partnership

All professionals, irrespective of their discipline and area of practice, have a responsibility to protect children from harm. Effective collaborative working across professional boundaries is core to this. Health visitors have an important role to play in this regard and work jointly with other professionals as part of their child protection role.
The health visitor's role involves providing ongoing contact with families while safeguarding arrangements are in place to ensure families have access to advice and support throughout and work in partnership with other agencies, such as schools, child health services and social work.
Other professionals – who are they?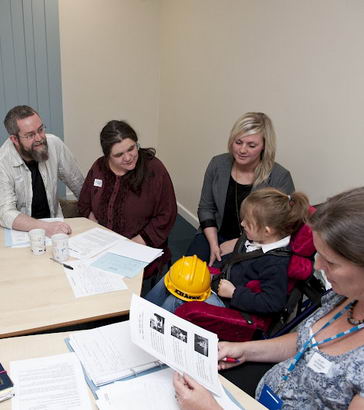 Due to their range of complex, layered health needs, some children with learning difficulties and disabilities are technologically dependent on others. As a consequence there are a wide range of professionals from education, health and social care involved, which is necessary to provide assessment, treatments, interventions, education and support.
Ensuring that care and education is effectively co-ordinated and planned can pose significant challenges and the role of families, often mothers, is central. Siblings often play an important role too and their needs and the effects of the potentially life-limiting condition of their brother or sister must never be overlooked.
Respite care service
Listen to Mathew's mother talk about his respite care service and the diverse range and number of professionals that are involved in his life.
Identify two children you know and develop a profile of the range of professionals and services that are involved with them. Evaluate the role of families in co-ordinating care and the supports that are provided to them.
Sibling support (1)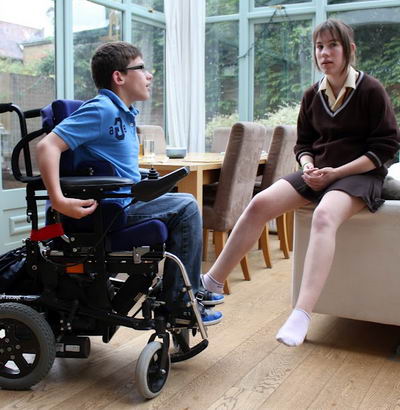 As children with learning difficulties and disabilities grow older, professionals and services move in and out of their lives. In contrast siblings can often be one of the most constant and consistent features throughout their brother or sister's life.
While life expectancy for children and young people with the most complex of care needs has significantly increased, children with learning difficulties and disabilities may have a range of health conditions that can be life-limiting. As a consequence they may be frequently admitted to hospital due to changes and deterioration in their health. For others hospice services may be necessary to provide end-of-life care and family support.
Sibling support (2)
Recognising and responding to the needs of brothers and sisters is a critically important issue and requires awareness, understanding and sensitivity. Ensuring that there is access to additional support that takes account of and responds to their individual needs is necessary.
Listen to Matthew's mother talk about the support the hospice offers to siblings and the importance of this.
Identify a child or young person that you have been involved with who has had a life-limiting condition. Critically reflect on the needs of siblings and your role in helping to meet their needs and provide family support.
Partnership with families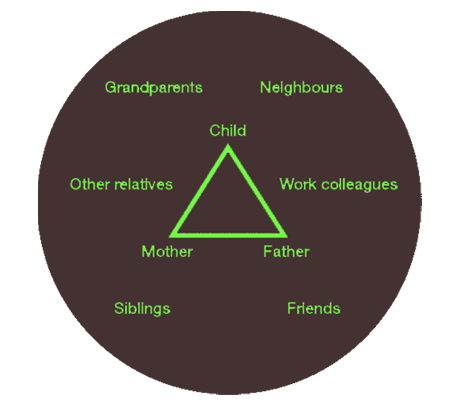 Current approaches to working with children with special needs and their families are called 'family-centred' or 'family-focused' approaches.
The model illustrated, based on Carpenter (2011), advocates an extended family support network that values the self-defined family.
Professional involvement with children and families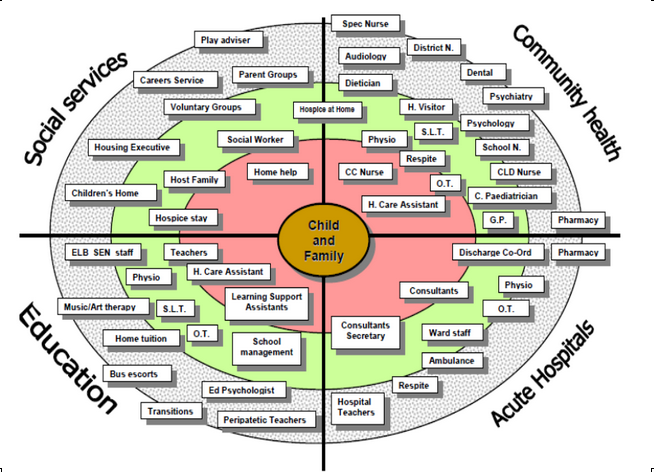 This diagram from McConkey, R., Barr, O. and Baxter, R. (2007) shows the constellation of professionals who may be involved with children and young people.
A large version of this diagram can be taken from page 18 of the following report:
Complex Needs Report
Find out more (1)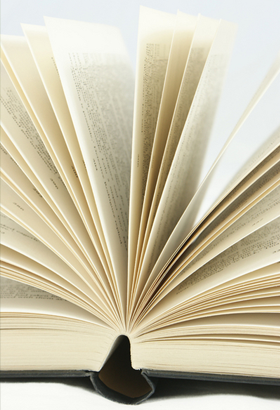 Abbott D., Townsley R. and Watson D. (2005) Multi-agency working in services for disabled children: What impact does it have on professionals. Journal of Health and Social Care in the Community 13 (2) 155-163.
Carpenter, B. (2011) Academies resources 2.0: Partnership with families 9.7. The Schools Network: London.
Gani R. and Woolley C. (2009) Child protection: Basics of recognition and referral. The Foundation Years 5 (2) 76-80.
Hatton C. and Emerson E. (2003) Families with a person with intellectual disabilities: Stress and Impact. Current Opinion in Psychiatry 16 497–501.
Find out more (2)