Differing reactions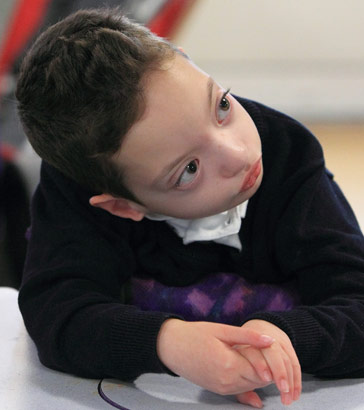 Families have differing reactions to the birth of a child with a disability. These can affect family dynamics and determine the ways in which professionals can offer optimum support. It is important that professionals discover and respect these responses, so their intervention programmes are appropriate rather than a result of their own assumptions about the family.
It is important that as professionals we understand the emotional, psychological, physical and ecological impact that the birth and life of a child with a disability often has upon families.
The impact on the family
The birth of a child with disabilities will have an enormous impact on a family, including:
Uncertainty around diagnosis.

Chronic fatigue (e.g. lack of sleep).

Responses and attitudes of other family members, friends, professionals, others.

Battling for services.

Overwhelming appointments.

Limited life plans.

Financial difficulties.
It is too easy to label some families as 'troublesome', 'over-protective' or 'aggressive', forgetting that they are their child's principal advocates, and live with the impact of their child's disability 24 hours a day, often with little respite, with all the fearfulness, stress, anxiety and complexity that can bring.

Through gaining an insight into family experiences, it is hoped that professionals will empathise, and offer them time, practical and emotional support, and respect.
Assessing Children: Practice Guidance
Parenting a disabled child can be very demanding, both because of the child's impairments and because of the time and energy which have to be devoted to securing services to respond to the child's needs. When children have very complex needs and the demands on parents are heavy, there can be lower expectations of what constitutes reasonable parental care. Professionals may understandably think that parents do very well considering how little help they get and thus expectations of the standard of care which a disabled child should enjoy are lowered.

Assessing Children in Need and their Families, Department of Health, 2000, p. 90
Assessing Children: Practice Guidance (continued)
Points to consider:
What supports are available to the help the family parent their disabled child?

What is understood as constituting reasonable parental care given to this child?
Read pages 95-100 of this report, which discuss family functioning and environmental and socioeconomic factors.
The difficulties families face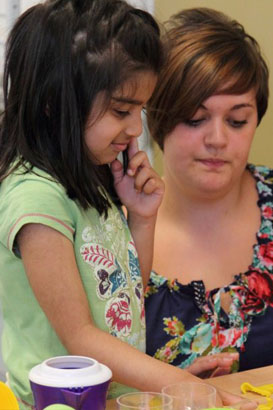 Families too often say that they find it difficult to:
Find out about the services that are available to help them.

Make sense of the role of different agencies and the many different people they meet.

Manage multiple contacts with service providers.

Get professionals to understand their child's needs in the context of the whole family.

Have their own knowledge of their child recognised.

Negotiate a better service where delay and bureaucracy seems to be affecting their child.
(Department for Education, 2011)
The problem of fragmented services
My son doesn't receive a coordinated package of therapies. Many 'experts' see him and deal with their part of him and send him back to me for reassembly.

A parent
Fragmented services create vulnerable families.

Lenehan, 2004
Holistic, family-oriented approaches require close collaboration between the range of professionals in the fields of pedagogy, psychology, social sciences and medicine.

Peterander, 1995, p. 162
By redirecting our focus, we may enable partnership to become a reality once more. Do we have the will, the commitment, for the sake of our families, to shift the focus?

Carpenter, 2003
References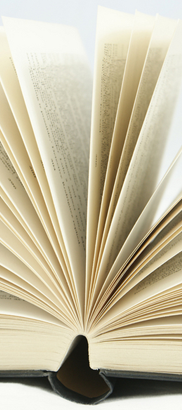 Carpenter, B. (2003) Shifting the Focus: From Parent to Family Partnerships,Special Education Perspectives, 12, (1), 3-16. Department for Education (2011) Multiagency support for families.
Department of Health (2000) Assessing Children in Need and their Families: Practice Guidance, London: The Stationery Office.
Lenehan , C. (2004) The Children's National Service Framework, Paper to the DfES Conference, Removing Barriers to Achievement, 25 February.
Peterander, F. (1995) Early Intervention: Research report to the Helios II Programme. Munich: Ludwig-Maximilian University.