Why is physical intervention necessary?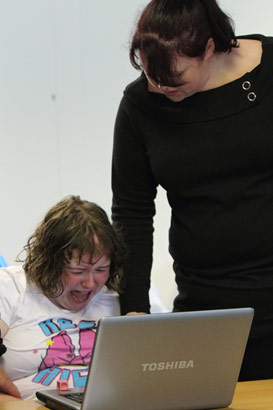 As a general rule, nobody has the right to touch, move, hold or contain another person.
However, school staff do have a legal power that allows them to use reasonable force which operates in exceptional circumstances where it is sometimes necessary to act outside the norm.
Whenever they do use reasonable force, staff need to be clear about why it is necessary. The school's policies will describe the procedures that staff should follow so that if reasonable force is used then it is in the child's best interest and that it was reasonable and proportionate.
Physical interventions in practice
Watch this video clip of staff working with a group of adolescents with autism.
Why do staff use physical intervention?
How is it justified?
The use of physical intervention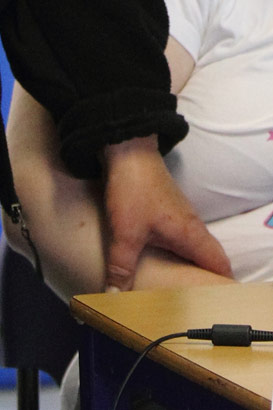 There is a clear distinction between:
Touching, guiding and escorting of children in the course of supporting their learning and development, and

Responding to challenging behaviours that are a cause for concern because of a risk of harm they pose to the child, other children, adults or property.
Touching versus physical prompting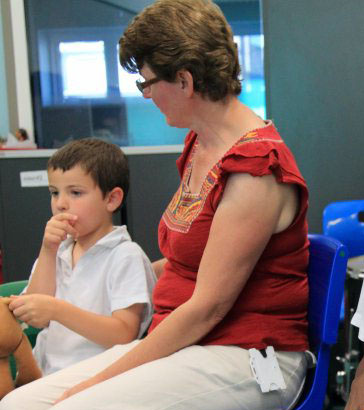 Select a child in your class who does not exhibit challenging behaviour.
Keep an ABC record of when you touch, guide or escort the child over the course of a day.
Consider the extent of your physical interventions.
Are they ever used to coerce he child?
Choosing physical intervention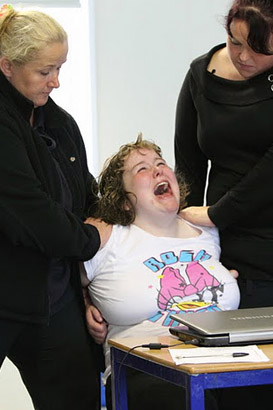 The use of physical intervention should be viewed in terms of a continuum of support:
Beginning with the gentle use of physical touch, e.g. contingent touch to guide, support or praise a child.

Moving, if necessary, through to the use of physical touch/intervention to remind or reinforce boundaries and expectations.

Finally and rarely, moving to the extreme of using restrictive physical intervention to completely control movement and mobility.
Your school will have a clear policy and guidance about the use of physical intervention or reasonable force.
The use of reasonable force (1)
When can reasonable force be used legally?
Reasonable force can be used to prevent pupils from hurting themselves or others, from damaging property, or from causing disorder. See the 2011 Department for Education guidance, Use of Reasonable Force: Advice for head teachers, staff and governing bodies.
The term 'reasonable force' covers the broad range of actions used by most teachers at some point in their career that involve a degree of physical contact with pupils.
Force is usually used either to control or restrain. Reasonable in the circumstances' means using no more force than is needed.
School staff should always try to avoid acting in a way that might cause injury.
Who can use Reasonable force?
All members of school staff have a legal power to use reasonable force (Section 93, Education and Inspectors Act 2006).
This power applies to any member of staff at the school. It can also apply to people whom the head teacher has temporarily put in charge of pupils.
The use of reasonable force (2)
Schools can use reasonable force to:
Restrain a pupil at risk of harming themselves through physical outbursts.

Prevent a pupil from attacking a member of staff or another pupil.

Prevent a pupil leaving the classroom where allowing the pupil to leave would risk their safety.
Schools cannot:
Use force as a punishment - it is always unlawful to use force as a punishment.
Every school is required by law to have a behaviour policy and to make this policy known to staff, parents and pupils. There is no legal requirement to have a policy on the use of force but it is good practice to have one.
The policy should make clear that any force should be consistent with the circumstances and reasonable and proportionate. The policy should give examples of what constitutes reasonable force (e.g. holding, guiding, shepherding a young person away) and should give examples of what would constitute unreasonable force or restraint (e.g. tripping a young person).
The legal framework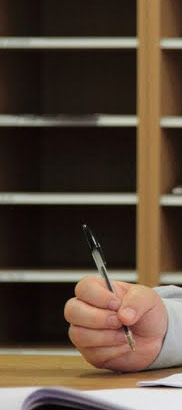 In order to have good policy and practices in the use of positive behaviour management, it is important to understand the legal framework. In addition to the guidance and law on reasonable force school staff also need to:
Act in accordance with the best interests of the child as established in the Children Act 1989 and the Human Rights Act 1998 and the United Nations Conventions on the Rights of the child.

Exercise a duty of care towards children in their care.

Make reasonable adjustments for disabled children and children with Special Educational Needs.

Comply with Health and Safety requirements set down by their employers.
Further Reading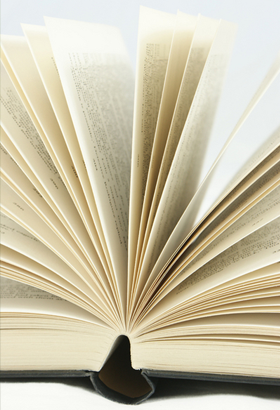 Department for Education (2012), Behaviour and discipline in schools: A guide for head teachers and school staff.
Department for Education (2011), Use of Reasonable Force: Advice for head teachers, staff and governing bodies.
Department for Education and Skills/Department of Health (2002), Guidance on the Use of Restrictive Physical Interventions for Staff Working with Children and Adults who Display Extreme Behaviour in Association with Learning Disability and/or Autistic Spectrum Disorder.