Promoting positive behaviour /
maintaining positive relationships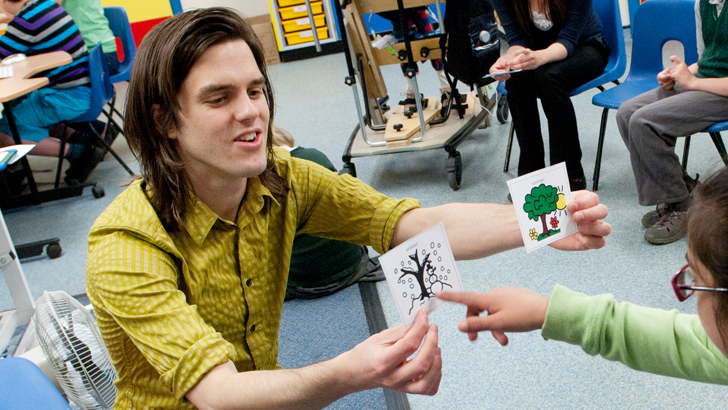 About this module
Level D builds on what has been learned at levels B and C.

Level B introduces the core issues around promoting and maintaining positive behaviour and relationships with children with SLD/PMLD/CLDD.

Level C builds on this by focusing on types of attachment and ways of interpreting communication to help understand children better.

Level D covers the skills to facilitate emotional relationships with children and develop the range of communications children use to express their needs.

It also looks at how adults can work together as a team to implement a plan to facilitate changes in behaviour. Assessing when it is appropriate to use positive handling strategies to manage challenging behaviour is also covered.
Learning outcomes
The materials in this level are intended to enable the user to:
Synthesise understanding, skills and experience in order to work effectively with children to develop and support positive relationships and behaviour, and

Critique the type and range of provision available for children in order to consider extending or developing more effective services.
Teachers' standards
Details of the professional standards that apply to all teachers in England can be obtained from the Department for Education website. These standards apply to all teachers regardless of their career stage and all aspects of the standards are relevant to teachers working with children with special educational needs.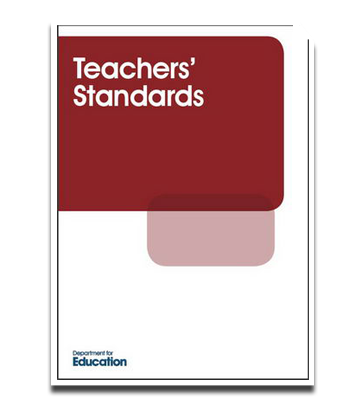 Special Educational Needs
As defined by the Department for Education Special Educational Needs Code of Practice (2001), children have special educational needs if they have a learning difficulty which calls for special educational provision to be made for them.
Children have a learning difficulty if they have:
A significantly greater difficulty in learning than the majority of children of the same age, or

A disability which prevents or hinders them from making use of educational facilities of a kind generally provided for children of the same age in schools within the area of the local education authority.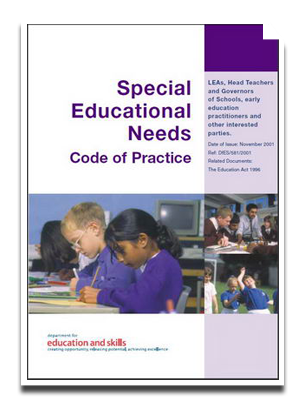 Acknowledgements
With thanks to the professionals who contributed to this module:
Module Content
Dr Mark Fox, Programme Director: Professional Doctorate in Educational and Child Psychology, University of East London
Tom Laverty, Behaviour, Families and Extended Schools Coordinator, The Brook Special Primary School
All modules produced by The Schools Network and
Real Group (UK) Ltd for the Training Development Agency for Schools (TDA).
Editorial Team
Dr Mark Turner, Real Group (UK) Ltd
Professor Hilary Constable, The Schools Network
Jo Egerton, The Schools Network
Anne Fowlie, The Schools Network
John Truman, The Schools Network
Annie Grant, Independent Consultant
Production and Design
Jonathan Bond, Real Group (UK) Ltd
Colm Gibson, Real Group (UK) Ltd
David Hutter, Real Group (UK) Ltd
Ruth Earl, Real Group (UK) Ltd
Video, Audio and Photography
Atomic Productions
Project Management
Professor Barry Carpenter, The Schools Network
Alan Macgregor, Real Group (UK) Ltd
Sylvia Paddock, The Schools Network
Dr Mark Turner, Real Group (UK) Ltd
Caroline Ward, The Schools Network
Thanks to all the children, parents, carers, assistants and teachers for their involvement.