Not so different
Children with Special Educational Needs and Disabilities (SEND) may use the same learning methods and styles to explore and learn as normally developing children do.
However, they are not always able to learn in the same way as their peers.
In this clip, Alice has CLDD. This means that certain methods that work for normally developing children will not work for Alice.
Think about how her particular disabilities might affect her learning.
A new range of needs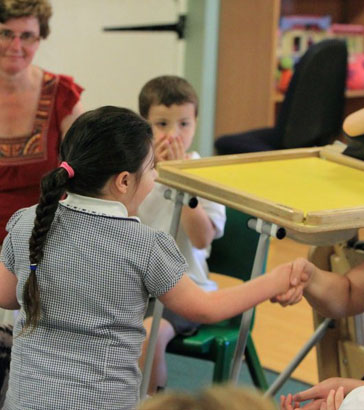 The DCSF identified that between 2002 and 2009 there was a 5.1% increase in children with SLD and a 29.7% increase in those with PMLD.

DCSF, 2010
Currently, there is an increase in the number of children with SEND coming into our schools with complex conditions defined as CLDD.
They may have disabling conditions that are unfamiliar to school staff, eg rare chromosomal disorders, or disorders as a result of prenatal maternal drug and alcohol misuse or multiple disabilities at birth.
Meeting each child's needs
The National Curriculum has done a great deal to raise the standards for all children in the UK.
The learning framework has been broadened and enriched for those children with SEND through access to the National Curriculum.
However, children with a wide range of CLDD have different needs and learning patterns from those that we have known previously.
This has led to researchers and educators looking for new ways to teach children
with CLDD.
The aim of these resources is to bring together that learning in a form that will help you to meet the needs of these children.