Care and the curriculum
We want...a proper planning process to ensure that the individual's health and care needs will be met, and then the focus should be on supporting the child to maximise their learning and communication skills. The learning and communication needs of children and young people with PMLD can sometimes get ignored and the focus can be purely on health needs and care needs. This must not happen.

PMLD Network, 2011
For pupils with high needs for personal and/or medical care there is a continuous tension between providing care alongside access to a broad and balanced curriculum. This will always need to be resolved at an individual level but good practice in special schools is to integrate as much personal care as possible within curriculum activities through careful planning so that learning time is maximised.
Many schools address this through the priority given to the PSHE curriculum.
Integrating care and curriculum
For those with PMLD, learning is best done when every moment and situation is regarded as a learning opportunity. It may be argued for example, that necessities like toileting directly impinge upon the schools' ability to educate, since doing it efficiently, safely and with care and consideration, takes up so much of the school day. Yet these are precisely the areas of learning which challenge us to use learning time effectively...

Routes for Learning, 2006
It is the task of the class teacher working with SLD/PMLD/CLDD pupils to plan an effective individual programme for each child in their class which incorporates physical care, therapeutic interventions and academic learning to address identified priorities in a co-ordinated and engaging daily programme. This provides a fascinating challenge!
Progress in PSHE has a very high priority in most educational provision for children with SLD/PMLD/CLDD.
Progression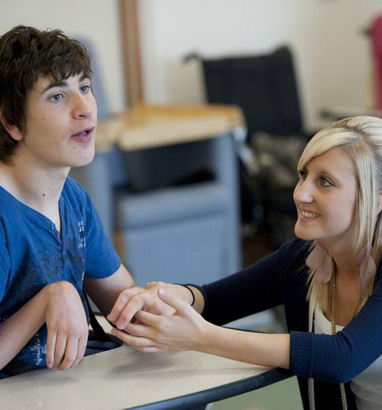 Any evaluation of progression needs to recognise and value the learning of all children and young people with SLD/PMLD/CLDD. Small step derivatives of the p-scales are largely based upon linear progression. Often they are not sensitive enough to show progress for children and young people with PMLD, for whom progress may be very slow and lateral.
Other assessment resources (e.g. Routes for Learning, 2006; Quest for Learning, 2011) focus on children and young people with SLD/PMLD/CLDD and their abilities. They allow for measurement of the very subtle steps in their development and progress.
(Crane, 2010)
Learning targets
PSHE learning targets can be set which are relevant to different areas of personal care. For example, during personal care activities, children and young people with SLD/PMLD/CLDD can:
Learn about the value of their own bodies.

Develop their personal safety skills.

Enhance their self-esteem.

Increase independence.
(Lenehan et al, 2004)
PSHE and Sex and Relationship Education (SRE) also offers opportunities to explore key areas around staying safe, including:
Feelings and emotions.

Trust.

Self-esteem.

Assertiveness/decision-making (e.g. being able to say 'No').

Understanding about privacy.

Practical ways of staying safe.
Health conditions and learning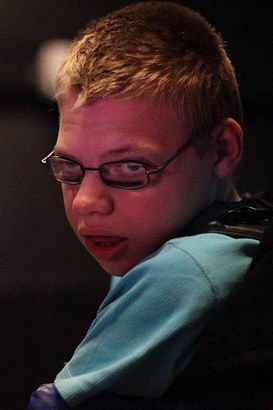 It is essential to know as much as possible about a person's vision, hearing and other senses in order to develop the most effective way to approach their learning and communication needs.

Mencap, 2010
How will a child or young person's medical and health regimes and experiences impact upon their learning experiences or stamina (eg sensory hyper- or hypo-sensitivities, hyperactivity, need to sleep)? Seek advice about conditions and possible side effects of medications and how to take this into account when constructing their curriculum.
Your school's policy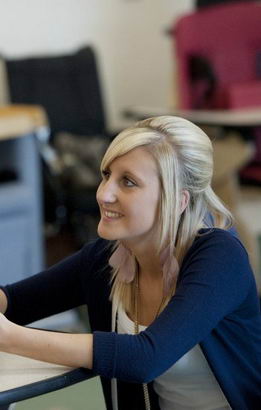 Read your school's PSHE/PSHCE policy.
Think of a child or young person with SLD/PMLD/CLDD whom you know. Find out how the following are approached within the PSHE/PSHCE curriculum for them:
Eating and drinking (including oral health).

Dressing/undressing (including choosing clothes).

Toileting and training, and menstruation (including continence and sanitary pads).

Personal hygiene (including washing, shaving, etc.)

Brushing hair, and putting on make-up.

Dealing with bodily fluids.

Medication, medical procedures and physical health tasks.
Find out more

Crane, M. (2010) Greenfields School Curriculum Document for pupils and students with Profound and Multiple Learning Difficulties (PMLD) (Adapted from Bridge School PMLD Curriculum).
Lenehan, C., Morrison, J. and Stanley, J. (2004) The Dignity of Risk: A practical handbook for professionals working with disabled children and their families. London: Council for Disabled Children/Shared Care.
Northern Ireland Curriculum (2011) Quest for Learning.
Welsh Government (2006) Routes for Learning. Cardiff: Welsh Government.