Person-centred care
To maintain a child or young person's privacy and dignity in personal care, it needs to be person-centred.
People with learning disabilities have a right to be included in society, to have their human rights upheld, their views heard and to be able to be central in person-centred planning regarding issues affecting their own lives.

Thurman et al, 2005
Person centred planning [with people with disabilities is]...widely understood as the adoption of strategies and techniques putting the disabled person at the centre…as a means of broadening participation and promoting rights, choice, independence and inclusion.

Murray and Sanderson, 2007
Person-centred care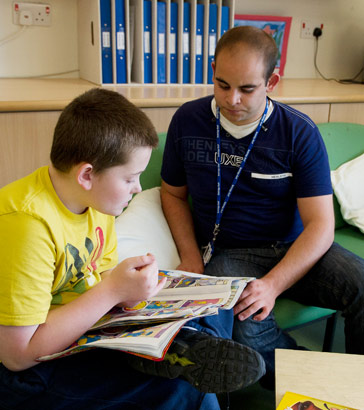 ...These approaches work to use resources flexibly, designed around what is important to a person from their own perspective and work to remove any cultural and organisational barriers to this.

Department of Health, 2001
Involving the individual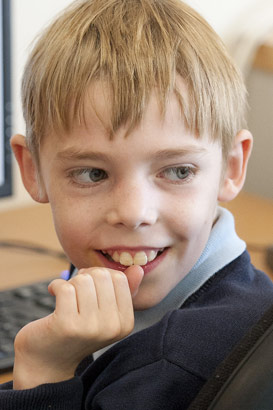 The child or young person with SLD/PMLD/CLDD should be involved as much as possible in making choices. However, where they cannot make a clear choice, significant decisions made on their behalf need to be in their best interests based on:
The person's past wishes and likes/dislikes.

Their beliefs and values (e.g. family/culture).

Discussion with their family, carers and friends.

Discussion with professional colleagues.
If appropriate, decisions should be regularly revisited, and ways in which the child or young person can communicate choice meaningfully sought.
Evidence-gathering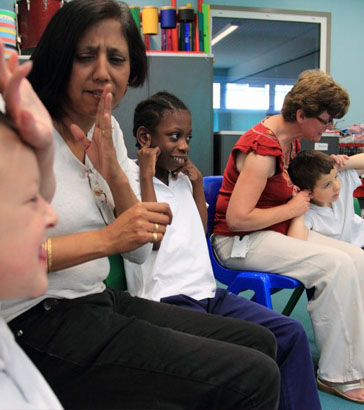 For people who are unable to communicate their needs and desires formally, Thurman et al (2005) suggest a combination of three approaches to evidence-gathering from the person themselves:
Interactive - recognising and developing informal communication (e.g. through intensive interaction).
Profiling - providing key information to support self-determination and interactions with others.
Consensus - gaining a shared view about what the person would like from people who know the person well and promote their best interests.
Respect for diversity of need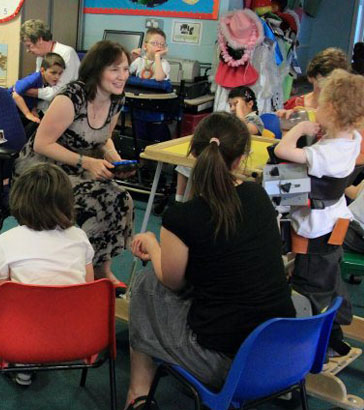 It is important to respect diversity of need. Across a wide range of services, the personalisation agenda acknowledges that treating everyone in the same way is not equality.
Children and young people with SLD/PMLD/CLDD and their families will have different needs and expectations relating to safeguarding, privacy and dignity in personal and intimate care. From cultural, religious, family and personal perspectives, their ideas about what is allowed vary.
Building supportive partnerships with families
It is too easy to make assumptions based on what we think we know. Listening and talking sensitively about someone's faith [and culture] and their needs should always be the starting point.

North Wales Race Equality Network (NWREN), 2008
Building supportive partnerships
with families

Families from black and minority ethnic communities will be able to guide staff on what is culturally acceptable for their son/daughter. However, it may be advisable first to seek advice from a relevant cultural organisation about the best way to approach this and how to request the information you need. For example, there may be language, gender, access and etiquette barriers.
Areas of sensitivity may include, for example:
Style of support offered - cultural and religious rules around gender issues and personal hygiene.

Modesty.

Clothing, accessories and make-up - what this means in different cultures.

Food and drink - different expectations about how it is prepared, cooked and eaten.

Socially acceptable behaviour and norms.
Health and physical interventions

To support the choices of children and young people with SLD/PMLD/CLDD around health care and physical interventions, the Voice for Choice project (Hobday, 2012; funded by BBC Children in Need) developed the following personalisable resources:
Accessible therapies information booklets giving 'who, when and where' information.

Passport-style communication cards to support communication during medical appointments.

Inclusive behaviour support plans which involved children and young people in target setting and evaluation.

An accessible information booklet for children and young people explaining physical interventions.

Health and therapies choice boards.
Find out more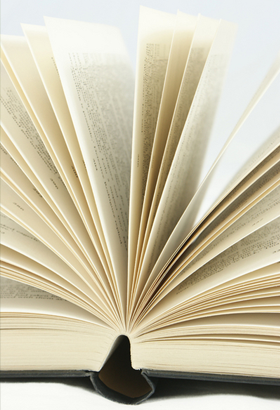 Butt, J., Box, L. and Lyn-Cook, S. (1999) Respect: Learning materials for social care staff working with black and minority ethnic older people. London: Race Equality Unit.
Hobday, V. (2012 Chapter 6: Voice for choice. In: P. Jones, T. Whitehurst and J. Egerton (eds) Creating Meaningful Inquiry in Inclusive Classrooms: Practitioners' stories of research. London: Routledge.