The power of the written word
The best literature has a power that goes beyond words... Literature is too important to restrict to those who can read.

Grove, 2005
Teaching literacy (1)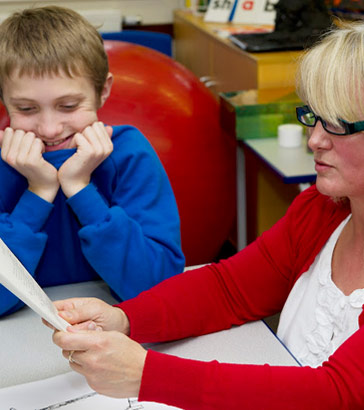 The work of Nicola Grove and Keith Park on both the theory and practice of teaching literacy to those with learning difficulties is important to anyone interested in working in the fields of drama, story-telling, poetry and/or literature with children with PMLD (and other learning difficulties).

Odyssey Now (Grove and Park, 1996), the story of Odysseus 'translated' for the direct participation and active involvement of those with any (or no) learning difficulties of any age, remains one of the classic works of learning difficulties literature and inclusion.

Grove and Park have also published a number of other titles.
Teaching literacy (2)
Grove and Park have brought to life the idea that children with PMLD, with all of the attendant problems and difficulties associated with cognition and communication, can not only experience and enjoy language which they may not initially directly 'understand' in the sense that we understand language, but can also gain meaning and fulfilment from its richness.

Park (2010) posits that the principles of interactive storytelling recognises the 'music of words' and that 'apprehension precedes comprehension'. He argues that we should 'see it feelingly' and 'read with the ear' so that we and those we are working with, engage directly with the 'affect' (emotion) of the words, which can be directly translated through the teacher's voice and manner.
He quotes extensively from great works of literature such as Samuel Taylor Coleridge's Kubla Khan and James Joyce's Finnegan's Wake, and notes that even though their meaning is opaque, the pattern, rhythm, and emotion of the language strikes at a deep and central part of our humanity.
The purpose of literature
Narrative and poetry are fundamental to our emotional and cognitive functioning, providing the means by which we make sense of our experiences and relate to those of others.

Grove, 2005
Teaching literacy in practice (1)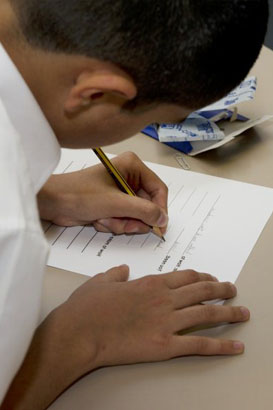 Park encourages us to read out loud a verse of Coleridge's Kubla Khan and challenges us not to be moved by its beauty and power, even though the verse's exact meaning may escape us.

I would build that dome in air,
That sunny dome! Those caves of ice!
And all who heard should see them there,
And all who cry, beware! Beware!
His flashing eyes, his floating hair!
Weave a circle round him thrice
And close your eyes with holy dread
For he on honeydew hath fed
And drunk the milk of paradise.
Teaching literacy in practice (2)

Park (2010) notes that it's not sufficient for the teacher to merely read out the words, but that it's essential that children are as involved in the experience as they can be. To this end, he uses the tradition of call and response and applies its principles to the teaching of literature to those with learning difficulties and disabilities.

By mastering the basic rules of this simple yet extremely effective technique, practitioners can deliver everything from one-word poems to complex speeches from Shakespeare. Children are directly
involved through being an essential part of the rhythm and beat of the words.

Staff may assist rhythmic movements through encouraging and supporting rocking, stamping, clapping, banging, vocalising, using VOCA, laying children on sound boards and enjoying in any way they can, the process of being part of the rhythm of the group.

Staff can convey various emotions through facial expression and body responses directly to the children involved.
Find out more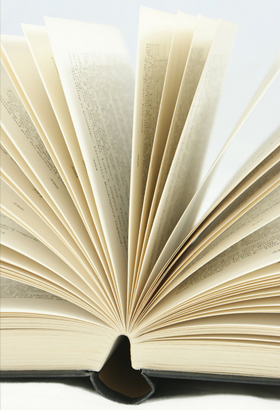 Grove, N. (2005) Ways into Literature: Stories, Plays and Poems, London: David Fulton.

Grove, N. and Park, K. (1996) Odyssey Now, London: Jessica Kingsley.

Grove, N. and Park, K. (1999) Romeo and Juliet: A Multi-sensory Approach, London: Bag Books.

Grove, N., and Park, K. (2001) Social Cognition through Drama and Literature for People with Learning Disabilities, London: Jessica Kingsley.

Park, K. (2010) Interactive Storytelling: Developing Inclusive Stories for Children and Adults, Bicester: Speechmark.