The art of effective teaching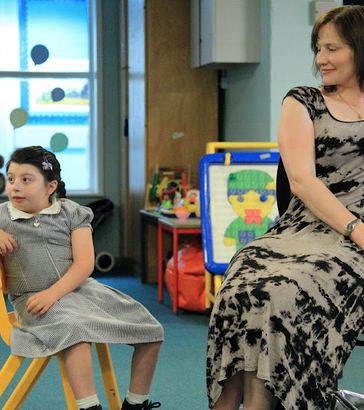 The real art of good teaching lies in encouraging each child to experiment and explore their world.
This takes considerable time and skill and can challenge the most experienced of teachers.
It is vital that new and varied ways of communicating and connecting with each child
are used.
As we have seen in this level, Intensive Interaction, music and the arts allow the teacher to connect with the most distant and self contained child.
Liberating the child (1)
Sometimes a child might be so difficult to reach that a combination of approaches will be needed to ensure that the child does not exhibit what is known as 'learned helplessness'.
Learned helplessness results from being locked into a system. A child learns that events are independent of their actions, that the consequences of what happens to them are beyond their control.
This lack of power leads to self fuelling apathy, under confidence and even depression. Against this background it is vital that all available means are used to break what can be an extremely destructive cycle.
Liberating the child (2)
Sometimes a child might be so difficult to reach that a combination of the methods that we have discussed can be used.
In this clip, Alice protests about the swimming pool. However, staff are willing to push her because they know that she likes water
and music.
How do they manage to reach Alice?
What effect does this approach have on Alice?
How might this approach benefit Alice?