Communication development (1)

Communication development includes listening and comprehension as well as speech and non-verbal communication.

The process of communication development in children with developmental disabilities is
fundamentally similar to the process of communication development in typical children. However, it is also more variable in timing, formal and functional outcomes, and the need for specific instruction to support the developmental process
(Kaiser et al, 2001).
Down's syndrome as
the focus
The following slides focus on a language and communication issue with Down's syndrome as the focus disability. This disability was chosen as it often co-occurs in children with CLDD. Background information about the language and communication developmental area can be found at Level B.
Communication development (2)
For children with Down's syndrome, communication development has been linked to symbolic play and symbolic functioning/comprehension (O'Toole and Chiat, 2006).

An understanding of pre-linguistic predictors of language (the period of development before a child has a linguistic system for acquiring language) will help teachers to identify and assess language delay early (Watt et al, 2006).


For further information on Down's syndrome have a look at the following links:


Communication –
a holistic approach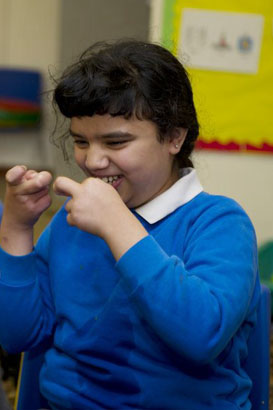 It can be argued that the ultimate goal of speech intervention is to bring about correct production of speech sounds resulting in intelligible conversational speech within a child's milieu ... However, other similarly important goals may be to enhance a child's participation in social interaction, to increase self-esteem...

McLeod and Bleile, 2004
It is important to remember that communication is about
establishing and maintaining social links as well as the production of speech sounds.
Gesture (1)
Regardless of type of sign language...
different types of simultaneous communication facilitated speech and oral language production when used with children with little or no language behavior.

Dunst et al, 2011
Attention to how a child's gesture develops can:
Provide evidence of symbolic development;

Guide developmentally appropriate
intervention goals;

Show which concepts a child is communicating about and has an emerging understanding of.
(Capone and McGregor, 2004)
Gesture (2)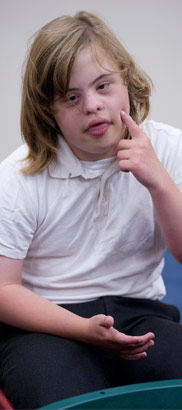 Functions of gestures/body language include communication, compensation, and transition to spoken language. They are used in:
Social convention (eg bye-bye);

Pointing for joint attention;

Progressing a play scenario;

Expressing emotion, etc.
Children with Down's syndrome between the ages of 10 months and four years showed quicker development of symbolic language through gesture and larger gesture vocabularies than typically developing children but, unlike typically developing toddlers, did not use crossmodal combinations (eg language and gesture together).
(See: Capone and McGregor, 2004)
Gesture and children with Down's syndrome (1)
Signs are practiced at every opportunity and taught... [formally and informally] within groups. Many...are learned through fingerplays and songs.

Foreman and Crews, 1998
Children with Down's syndrome with developmental ages of 7-18 months enrolled in a Toddler Sign Programme were 'able to use signs more often than words to meet communicative needs'

(Capone and McGregor, 2004).
Two well-known signing systems are Makaton and Signalong.
Always use speech with signing.

Use signing yourself.

Sign clearly and so it can be seen.

Sign the information in picture books.

Teach signs for objects, actions and describing.
(See: Early Support, 2010)
Gesture and children
with Down's syndrome (2)

Without manual scaffolding, children may miss crucial opportunities for communication and language learning.

Teachers and families need to:
Use gesture/signing cues alongside spoken scaffolds;

Be alert to the child's initiation of communication via gesture.
(Capone and McGregor, 2004)
Seven-year-olds with Down's syndrome responded better, focused for longer and completed tasks more successfully when gesture was used alone or in combination with speech.
(See: Capone and McGregor, 2004)
Observing use of gesture
When mothers did not respond to [children's] gestured communication, children did not re-initiate their messages.

Capone and McGregor, 2004
It is important to take note of and build on how children with SLD/PMLD/CLDD use gesture so that the smallest attempts to communicate can become the foundation for greater skill and confidence.


Carry out a detailed observation of a child you work with, noting their use of gesture to communicate. Develop a programme of how you will build upon this to develop the child's communication.
Find out more (1)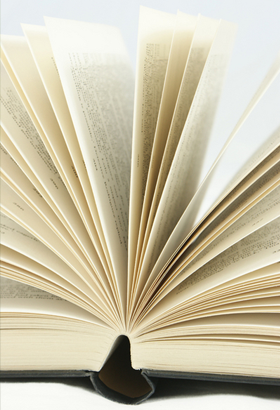 Baksi, L. and Freeman, K. (2008) Development in practice: speech and language activities for preschool children with
Down syndrome, Down Syndrome Research and
Practice, 12 (2), 130-131.


Early Support (2010) Developmental Journal for Babies and Children with Down's Syndrome. London: Early Support.
How to use the journal
Roberts, J.E., Price, J. and Malkin, C. (2007) Language and communication development in Down syndrome,
Mental Retardation and Developmental Disabilities Research
Reviews
, 13, 26-35.
Find out more (2)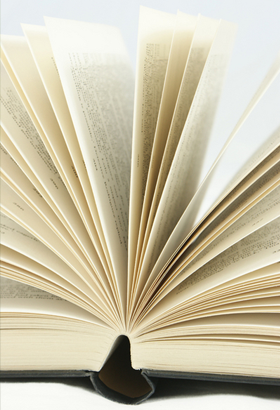 Marder, L. and Cholmain, C.N. (2010) Promoting language development for children with Down's syndrome,
Current Paediatrics
, 16 (7), 495-500.