Pre-verbal communication
Infants arrive in the world with:
Some starting points for communication

;

An ability to recognise patterning

;

The capacity to distinguish their home language over others; and

A preference for the moving human form.
Watch the extract from the Open University video 'Simple Beginnings'.
What aspects of pre-verbal communication do you notice?
Learning through interaction
In the clip on the previous page, a parent engages her baby in interaction, helping to establish fundamental communication skills that will be needed later for conversation.
In this clip, Lesley, a teaching assistant uses the same approach with Callum, a child with PMLD.
Teaching assistant Lesley interacts with Callum

1:22
Learning through interaction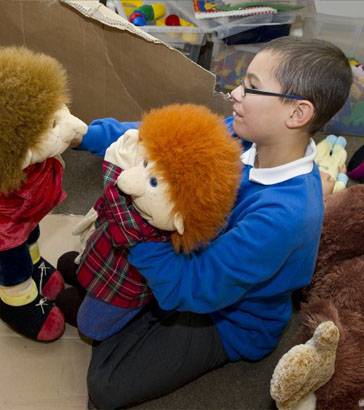 Q
What features characterise these early interactions?
Features of early interactions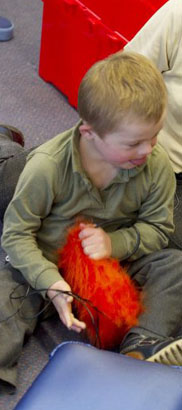 Q
From the two clips that you have watched in this section, list the features that characterise early interactions.