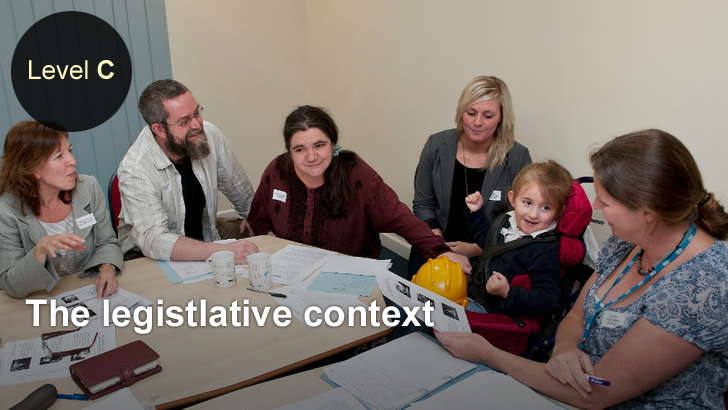 About this module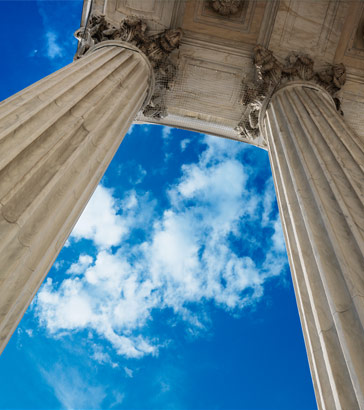 Level C of this module builds upon the learning at level B which explains how legislation is the means by which the rights of children with SLD/PMLD/CLDD are secured and the duties of adults working with them.

Level C builds on this by exploring provision and evaluating how it responds to the legal rights of children as set out in the statement of special educational needs. It also examines school priorities and developments in terms of current policy debates.
Learning outcomes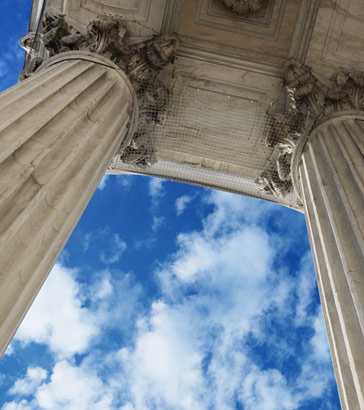 The materials in this level are intended to provide those working with children with SLD/PMLD/CLDD the tools to be able to:
Understand the legal framework for SEN and disability in England as well as the current debate regarding the child and family's voice;

Be clear about their duties according to the legal framework for SEN and disability in England; and

Prioritise the current debates, position school development, and evaluate the application of key procedures of the statutory process.
Teachers' standards
Details of the professional standards that apply to all teachers in England can be obtained from the Department for Education website. These standards apply to all teachers regardless of their career stage and all aspects of the standards are relevant to teachers working with children with special educational needs.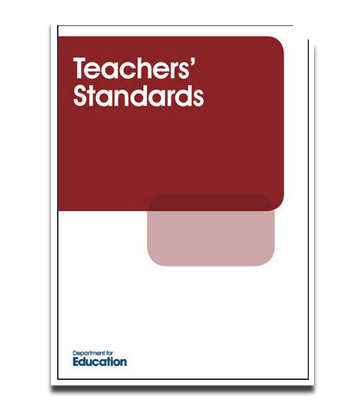 Special Educational Needs
As defined by the Department for Education Special Educational Needs Code of Practice (2001), children have special educational needs if they have a learning difficulty which calls for special educational provision to be made for them.
Children have a learning difficulty if they have:
A significantly greater difficulty in learning than the majority of children of the same age, or

A disability which prevents or hinders them from making use of educational facilities of a kind generally provided for children of the same age in schools within the area of the local education authority.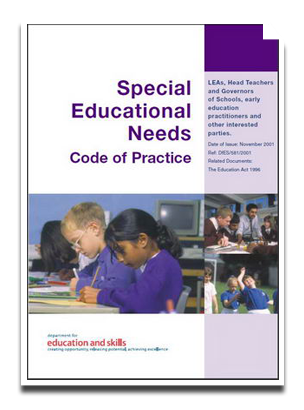 Acknowledgements
With thanks to the professionals who contributed to this module:
Module Content
Professor Hilary Constable, University of Cumbria
Iain Chatwin, Independent SEN Trainer and Consultant
Dame Philippa Russell, Chair, Standing Commission on Carers
All modules produced by The Schools Network and
Real Group (UK) Ltd for the Training Development Agency for Schools (TDA).
Editorial Team
Dr Mark Turner, Real Group (UK) Ltd
Professor Hilary Constable, The Schools Network
Jo Egerton, The Schools Network
Anne Fowlie, The Schools Network
John Truman, The Schools Network
Annie Grant, Independent Consultant
Production and Design
Jonathan Bond, Real Group (UK) Ltd
Colm Gibson, Real Group (UK) Ltd
David Hutter, Real Group (UK) Ltd
Ruth Earl, Real Group (UK) Ltd
Video, Audio and Photography
Atomic Productions
Project Management
Professor Barry Carpenter, The Schools Network
Alan Macgregor, Real Group (UK) Ltd
Sylvia Paddock, The Schools Network
Dr Mark Turner, Real Group (UK) Ltd
Caroline Ward, The Schools Network
Thanks to all the children, parents, carers, assistants and teachers for their involvement.